"I can't find my spitoon i need itz"
Sanja ilijasevic
Yep ;)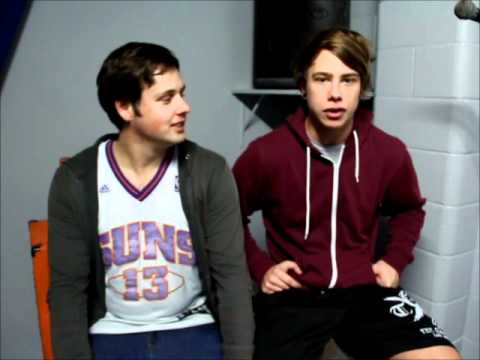 Just moved to Brisbane. Officially.
Big news everyone!
I've just be announced as the new vocalist for Brisbane band Amberain. Give them a like and show some support. We'll be heading to Sydney mid July to record an EP and hitting the road shortly after, keep your eyes and ears open for some fresh stuff! Show some support! www.facebook.com/amberainau
So.
If all goes according to plan I'll be living in Brisbane now :D
Famous World Ideologies, as explained by...
Feudalism: You have two cows. Your lord takes some of the milk. Pure Socialism: You have two cows. The government takes them and puts them in a barn with everyone else's cows. You have to take care of all the cows. The government gives you all the milk you need. Bureaucratic Socialism: Your cows are cared for by ex-chicken farmers. You have to take care of the chickens the government took from...
Things that make me what to punch things:
1. Those that create fuckups and treat the fuckups like they're not their fuckups 2. Fixing other peoples fuckups 3. Not giving a fuck about not giving a fuck. 4. Double negatives 5. Green tea without lemon
Remember that time your best friend got a troll of a girlfriend and completely abandons you? Oh right, that's now.
JUST AQUIRED
the first four seasons of pokemon <3 life.
I did a very bad thing
This year is not your year, it's just like last year. It's going to suck, because YOU suck.
You are the single, most fucked up human being I have EVER met.
Things to do tonight
Get my shit done so I can have tomorrow afternoon off Clean my room Play pokemon motherfucker!
So there's this one person
and I'd just like to say a little something
FUCK YOU
I'm at work, doing nothing.